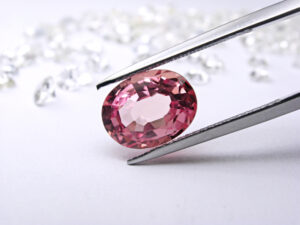 Diamond earrings have been increasingly popular in mainstream fashion in recent years. They can even be used as a self-present or a surprise gift for someone you care about. Shopping for a diamond earring can be a little overwhelming for someone who hadn't bought any jewelry before. Since there is a wide range of diamond earrings available, it is better to do some research or seek the help of a friend during shopping.
Tip To Buy A Diamond Earring
As previously stated, one of the most difficult aspects of searching for diamond earrings is the sheer number of possibilities available. You don't want to overspend, buy something that isn't legitimate, or make any other mistakes with your purchase. Here's a step-by-step guide to shopping for a diamond earring.
Set Up A Budget
Like for every purchase of diamond jewelry, you have to set a budget for the purchase of diamond earrings also. You might be thinking about how much you should need to spend on diamond earrings. There is no correct answer since they come in a variety of pricing ranges. These can cost anything between $500 and $10,000. It all depends on how much money you're willing to spend. If you are unable to spend a huge amount of money, you can go for a lab-grown earring, which does not cost much.
Choose A Design
After you set the budget, you need to choose a good design. This will make the purchase easier because you will be able to narrow it down to a few designs. You can begin thinking about design as soon as you've established a budget for yourself. This covers the diamond shape, the ring setting, and whether you want studs, hoop earrings, or chandelier earrings.
Choose The Metal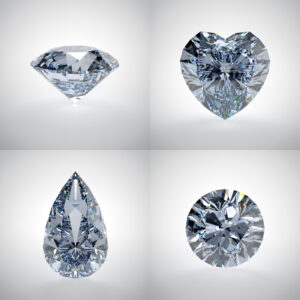 Selecting the right metal is one of the main aspects of shopping for a diamond earring. It determines how well the jewelry you purchase will be worn. The most commonly used metals for diamond earrings are Yellow Gold, Rose Gold, and White Gold. However, platinum is the best choice for metal if you have sensitive skin.
Check The Certificates
It is important to ensure that the diamond earring that you want to purchase is certified. Gemological Institute of America (GIA) is one of the reputed diamond labs that provides certification for diamond jewelry.  Ensure that the diamond is certified by GIA or other such labs.