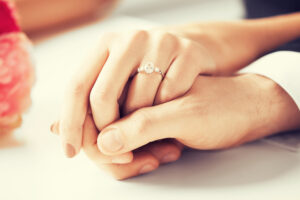 Manufacturing and purchasing artificial diamonds are more affordable, but it does not take away from the luxurious aspect of the product. Why else would it catch the eye of A-list celebrities? Meghan Markle once sported lab diamond earrings during her London trip, whereas Leonardo DiCaprio is a laboratory diamond investor. The popularity of and demand for laboratory-made diamonds continue to go up. Still, it is not clear how lab grown diamonds will cement their position in the world of jewelry. The things that are clear, however, are the history and manufacturing methods of these stones.
How Are Lab Diamonds Made?
Physical chemist Howard Tracy Hall once made the first artificial diamonds with the possibility to reproduce these commercially. The diamonds were meant for use as industrial abrasives but not in jewelry. Since the 1950's, laboratory diamond growing technology has become less expensive and more advanced. Gem-grade lab diamonds are easier to produce than in the past as well as constitute a small yet steadily increasing part of the trade.
It is possible to produce synthetic diamonds with chemical vapor deposition or high-pressure and high-temperature methods. In the former method, seeds of diamonds are put in an advanced high-temperature chamber in which gases rich in carbon break down the molecular bonds of the seeds. Then, the pure form of carbon links to the seeds, building up gradually as pure diamonds and eventually transforming the slivers into considerable gemstones.
In the latter method, carbon is covered in a multiple-layered container before anvils are used to press it with sufficient force on every side to alter the atomic structure of the material.
While lab diamond production is more capital-intensive than labor-intensive, it does not mean that the process requires no manual labor. After all, laboratories should use people to handle the machines used in diamond production.
How To Identify Lab Diamonds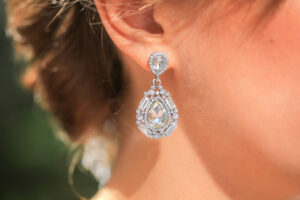 For a layman, lab diamonds appear the same as mined diamonds, and they can only identify the stones with specialized equipment. Lately, lab diamonds have become more legitimate as big-name jewelers started to sell products set with these stones. The fact that the Gemological Institute of America started to grade and certify lab diamonds also helps. Examining the GIA documentation also allows identifying the stones.
When big-name jewelry businesses forayed into the lab diamond industry, many customers and competitors thought that it was a bad move. However, thanks to the growing popularity of these diamonds and jewelry set with them, those parties realize that the jewelers made the right move.