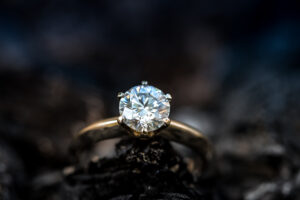 When you propose to your loved one, you are taking a big step in your life. Most people want to make this occasion a beautiful one and they want the most beautiful engagement ring for asking the question. Nevertheless, most people do not want this moment of their lives to be a regrettable one by buying blood diamonds.
Diamonds that are mined using exploited labor and are used to fun insurgent groups are commonly known as blood diamonds. People these days are well aware of them and they try not to buy this kind of diamond for their engagement rings. Fortunately, we now have the Kimberly process that follows the diamond from the moment they are mined and the moment they end up in a store.
If you want to make sure that you are not buying a blood diamond, there are several conflict-free options. Let's take a look at some of them.
Lab-Grown Diamonds
Natural diamonds are created under the earth's crust billions of years ago due to high pressure and high temperature. For creating a lab-grown diamond, scientists recreate these conditions in a laboratory setting with the help of advanced technologies. With the help of new technology, we can now create diamonds in a lab within weeks.
A diamond that is created in a lab and mined from the earth is similar in chemical, physical, and optical properties. Both of them are identical, but the only exception is their origin.
Blockchain Diamonds
Blockchain technology has recently been tested to track diamonds from their source to market. The technology that underpins bitcoin, blockchain, produces a chain of data that is nearly impossible to falsify. Supply chain verifiers built specifically for the diamond sector are reliable. Most of these monitoring systems, on the other hand, are still in the works.
Canadamark Diamonds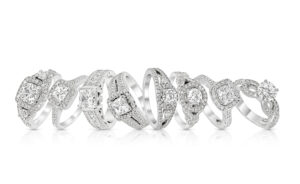 Dominion Diamond Mines in Canada has a fully regulated mechanism in place to make sure that diamonds are mined responsibly. Canadamark diamonds have a unique identification number that you may use to validate the authenticity of your gemstone on their website. The seller certifies the source of these diamonds. However, their inspection may not be as trustworthy as the Canadamark process.
Recycled Diamonds
Another fantastic alternative is recycled diamonds because when you purchase a recycled diamond, you are not promoting any illegal practices in the diamond trade. You are also not damaging the environment by supporting the mining process or transportation of new gems when you use recycled gems.