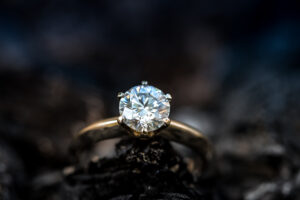 Men's engagement rings are becoming more popular, especially among LGBT people, but this trend is spreading to all couples, irrespective of gender or sexuality. This big life milestone includes a ring. It's how we commemorate the event and inform others about the shift in our relationship status in everyday life.
Just like buying engagement rings for women, you should also consider several aspects when buying engagement rings for men. It is possible that a lack of research can cause several mistakes when shopping for engagement rings.
In this article, we will take a look at some essential things to consider when buying men's engagement rings.
Consider The Metals
When choosing a metal, think about your partner's lifestyle. Look for engagement rings made of tungsten or cobalt if your partner works with their hands. A gold or silver metal is the appropriate choice for you if you want an engagement ring that will last generations and can be passed down in your family.
Know About The Personality
Personality is what distinguishes an engagement ring from a wedding band; this is where you may be creative and infuse significance. You don't have to follow any rules because everyone's love story is different. Your engagement ring diamond should complement your partner's personality. Diamonds are widely seen as a symbol of love and loyalty.
Add Some Sparkle
Incorporating diamonds in men's engagement rings can be done in a variety of sleek, masculine ways. Men are increasingly purchasing diamond-accented rings, either in a pavé of lesser diamonds or with a single solitaire, for that special engagement moment. Choose the right diamonds for the engagement rings, because the center stone is the first thing that people notice about an engagement ring.
Double Up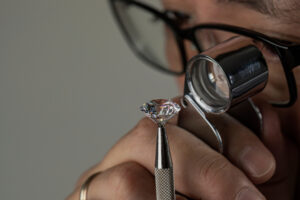 Having two rings is quite acceptable. You may choose not to wear your diamond daily, like most women, but you still want something spectacular and distinctive. When it comes time to add a band, have a variety of possibilities to switch out depending on the day, and seek complementing parts to stack or even solder together.
Look For New Trends
We're all for personalizing the ring, but if you're stumped, here are some suggestions from industry pros. We are seeing that black diamonds are getting incredible popularity among men. The lab-grown diamonds are also one of the favorite choices for men's engagement rings since they are ethical. Lab diamonds are identical to natural diamonds and they are much cheaper.