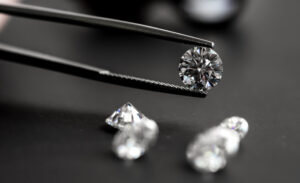 Diamonds appeal as a good investment option to men and women equally. While women usually go with diamond jewelry, men add rare and bigger diamonds to their collections as investments to be cashed in at a later point. People with immense wealth have been known to purchase and keep diamonds to flaunt their wealth or to add to their heirlooms to be passed on to generations to come.
When it comes to diamond-studded ornaments, it is no secret that there used to be a time in the history of mankind when men used to wear more diamonds and other precious stones than women. This trend reversed over time and women became the biggest consumers in the diamond jewelry market. However, tides are changing once again in the direction of more and more men opting for minimalistic and classy diamond jewelry such as diamond rings studded with a single stone and solitaire ear studs.
Types Of Jewellery For Men
Men who have an affinity towards diamond jewelry have a wide range of options to choose from. Some popular choices in this segment include wedding rings, signet rings, cufflinks, tie pins, bracelets, pendants and earrings. The most classic diamond jewelry for men is diamond rings. They can be wedding rings or signet rings with as little or as many stones as preferred by the man wearing the ring.
Wedding Rings
Wedding rings usually have one big stone such as a solitaire setting or a cluster of small diamonds studded in a gold or platinum band. Most men go with the all-time popular brilliant cut for their diamonds while some opt for the classic princess cut. Square and rectangular-shaped diamonds and designs are gaining traction among men favoring diamond rings because of their sleek and elegant look.
Signet Rings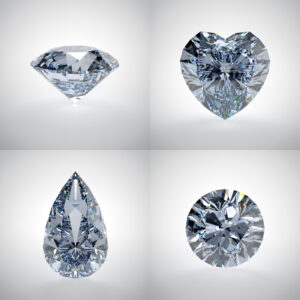 Signet rings are another option for men who like diamonds. These have been in use among noblemen and those in power since time immemorial. While they were used as signs or seals on important documents in ancient times, they are nowadays being used as part of family heirlooms or just as fancy rings with diamonds. The popular design of a diamond signet ring is a flat top studded with the desired number of diamonds.
The type of diamond jewelry men choose can vary from one person to another based on individual preferences and financial constraints. The list of available choices is endless and the scope for new and modern designs in this sector is unlimited.