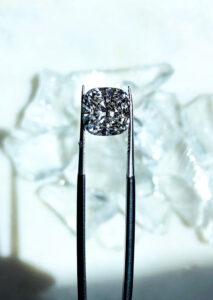 A few decades back, beautifully crafted diamond jewelry was affordable to only a few people with considerable dispensable income. Thankfully, the scenario has changed in favor of those who wish to own diamond jewelry in aesthetically pleasing designs at an affordable price.
The Lab Grown Alternatives
Natural diamonds have always been and remain rare. Obviously, the value of high-grade natural mined diamonds has also increased exponentially in the past few decades. The good news, however, is the advancement in technology that has made possible the production of diamonds in laboratories under the same conditions that lead to the formation of natural diamonds, but within very less time compared to the billions of years that go into the formation of natural diamonds.
Added benefits associated with diamonds made in laboratories, often termed lab grown diamonds, are their easy availability due to the absence of complex mining and sorting procedures, and the resultant decrease in price. The best part of the bargain though is the characteristics of these diamonds being the same as that of natural diamonds. In short, those who are not guided by the emotional value and rarity of natural diamonds, have beautiful lab grown diamonds as an affordable high quality alternative to be used in their precious jewelry.
Gemstones As Alternatives
Many people who give sentimental value to their gemstones usually go with natural stones for their jewelry. Diamonds also have alternate options in gemstones like white sapphire, quartz and rock crystals. Though not as tough as diamonds, these stones can be great alternatives to natural or lab grown diamonds that are colorless and flawless, mainly because these stones look similar to diamonds when set in a good design. Such stones can also be cut and polished in a way to be able to deal with light the exact way diamonds do.
The Diamond Simulants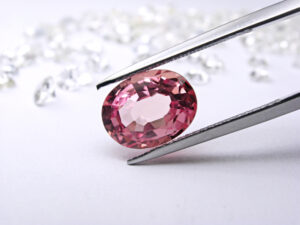 Go a step further in cost reduction and you are presented with the option of crystals that imitate the appearance of real, rare diamonds at a fraction of the price. Those with a penchant for big rocks on their jewelry can go with these beautiful stones to be set in eye-catching designs at a reasonable price. Though these stones are not as strong or sturdy as natural or lab grown diamonds, the chances of them breaking and chipping are quite rare once set in a design as part of a piece of jewelry. Just to be extra safe, you can go with settings that keep the stones safe on all edges to prevent chipping.
Whichever diamond alternative you go with, make sure that your purchased piece of jewelry is worth the money you shelled out. Also necessary is to not compromise on a design that appeals to you the most.