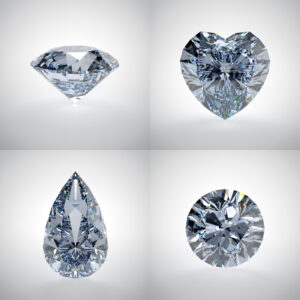 If you are actively searching for diamonds, you might have heard about loose diamonds. But before buying them you should understand how to choose the best lab-grown diamond that matches you and have good quality parameters. In this article, we are sharing the things you have to look for before buying a loose lab-grown diamond.
Why Do People Buy Loose Diamonds?
Some families have a valuable ring setting that is passed down for generations. They might use new diamonds, but the ring setting remains the same. If you have lost the diamond from your diamond ring, you can consider buying a lab-grown diamond instead of buying a new ring. Thus you can save your old ring and the memories associated with it. In this case, make sure that the diamond you are buying is compatible with your ring setting.
Do Not Buy Uncertified Lab-Grown Diamonds
Like a natural diamond, the certification of lab-grown diamonds is very important. You can guarantee the quality grades only if the diamond is graded by a professional diamond testing lab. GIA grades natural diamonds but you may not find many lab-grown diamonds that are GIA-graded. Keep in mind that IGI grades most of the lab-grown diamonds. So look for IGI certifications when buying your lab-grown diamond.
The 'Four Cs' Are Important
There is no difference in properties between a natural and a lab-grown diamond except for their origin. So all parameters that determine the quality of a natural diamond are valid for lab-grown diamonds too. The four Cs indicating the color, clarity, cut and carat are the main parameters that determine the quality and price of a diamond.
Price Of A Loose Lab-Grown Diamond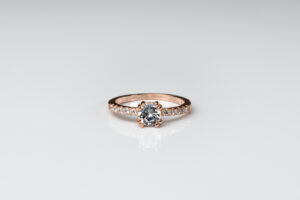 As there is no ring, the price of a loose diamond will be less than a diamond ring. The price of a diamond depends on the quality parameters and it doesn't matter whether it is loose or set on a ring.
The price of lab-grown diamonds is less than the price of a similar quality natural diamond. So rather than buying natural diamonds for a greater price, you can find bigger and better quality lab-grown diamonds for the same price. Lab-grown diamonds are more ethical and eco-friendly to choose from than natural diamonds as there is a lot of environmental exploitation related to natural diamond production.