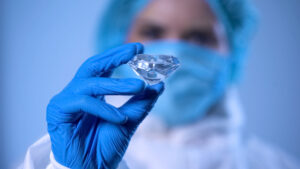 Elegant diamond engagement rings in stunning designs can be made using both natural and manmade diamonds. Few factors can be considered before deciding on which type of diamond would best suit your needs. Some such aspects of the diamond purchase are listed below.
Emotional Investment
Natural diamonds are touted as precious not due to their structure or quality, but due to their rarity. Natural diamonds are formed miles below the earth's surface and are brought in proximity to the surface through natural activities such as volcanic eruptions. The diamond ores are then mined from below the surface using heavy equipment and manpower, crushed, filtered, and the rough diamonds sorted, polished and graded. The long process poses hazards to the environment and ecosystem surrounding the mines.
Environmentally conscious people who are particular about using products that are ethically sourced may find the journey of natural diamonds from the depths of the earth to their precious jewelry a long and tedious one with big ethical implications. Such people may choose to avoid purchasing natural diamond jewelry and go with manmade diamonds that are manufactured in laboratories using less equipment and manpower, causing negligible damage to the ecosystem. Others who are sentimental about the origin of their precious stone might still find natural diamonds a better emotional investment than a stone made using artificial manufacturing techniques.
Financial Investment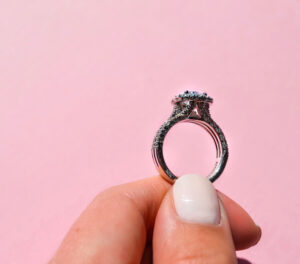 As we know, the mining process of natural diamonds is long drawn and expensive. This contributes to the high price tag of high-quality natural diamonds. The limited availability is yet another factor controlling the market price of natural diamonds. Also notable is the fact that many industry giants have made conscious efforts to limit the supply of rough diamonds in the wholesale market, thereby keeping their market value constantly high.
When it comes to manmade diamonds, the production is more efficient and less time consuming, making the end product cheaper in cost compared to natural diamonds of the same cut, color, clarity and carat. The technology of making lab grown diamonds is getting better with each passing day. More production units are being set up by manufacturers owing to growing demand. All of these factors would contribute to the plentiful availability and cheaper cost of lab made diamonds. Those with budget constraints can purchase manmade diamond jewelry at almost half the price of natural diamond jewelry of the same quality.
Manmade diamonds and natural diamonds are both great choices to be used in your precious jewelry. Both varieties have their own merits and the choice depends entirely on the emotional, financial and design aspects involved in the purchase.