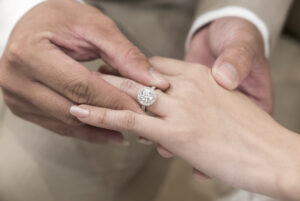 You can discover the right jewelry stocking filler for your lover as the options range from diamond studs to bangles. The holiday season is here, and people have started counting down to Christmas. There are not many days left for you to check things off your holiday shopping list. With that in mind, we have drafted a compilation of jewelry stocking fillers for Christmas this year.
Diamond Earrings
A pair of earrings always make a good stocking filler option thanks to its price and size. Choose a pair of diamond earrings that suits many different occasions and outfits as well as offers the sparkle and style that only true diamonds offer. Consider rose gold, platinum, or white gold as the precious metal for a pair of diamond studs.
Diamond Cross Pendants
Another classic jewelry piece that can complete any jewelry collection is a diamond-studded cross pendant. The pendant only needs to have small diamonds with round brilliant cuts to make the piece suit most styles and tastes. When it comes to precious metals, platinum, and white gold are popular, but you can use rose gold or yellow gold if your lover prefers the latter.
Gold Bangle
Another ideal stocking filler option for a man is a solid bangle, which offers a good way of showing off their unique style without too much flashiness. A subtle bangle style will include 18 Karat white gold, but you may also choose its yellow gold variant. Add a row of diamonds to the design, and there you have it. This can be the right Christmas stocking inclusion.
A Pendant With Round Diamonds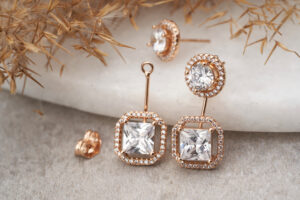 If you are after a pendant with no classic cross style, a stylish custom shape is perhaps the best option. Go for a designer style that incorporates a diamond row as well as an array of design methods that just come together stunningly. You can pick from yellow gold, platinum, or white gold, and a carat range from about 0.50 to 1.40 carats.
Ring
There are many options for you in this jewelry category too. For instance, you may choose one of the simplest diamond rings or a new signet ring with a pattern and design that suits your purpose on Christmas morning. If your partner has a subtler taste, go for an intricate ring pattern that takes up a small part of a signet ring.