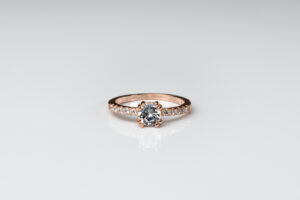 When you consider buying an engagement ring for your loved one, you will find that there is a wide range of diamond designs to choose from. If you are new to buying diamonds, finding one can be difficult. Fortunately, a brief internet search will give you enough information to know which diamond design is ideal for your engagement ring. Recent surveys are saying that there is a significant rise in the popularity of oval diamond engagement rings.
Many people who look for simple, brilliant, and yet cost-effective diamond rings choose oval-cut diamonds. Even though the oval cut does not have the brilliance of a round-cut diamond, it still has excellent fire and sparkle.
Keep on reading this article to know about the things you need to consider when buying an oval diamond engagement ring.
The Cut Grade
When you look for an ideal diamond ring, the cut of the diamond is a very crucial part to consider, especially for oval diamond rings. It will be challenging for analyzing the cut of a diamond. When it comes to oval diamonds, the length-to-width ratio is crucial in determining the oval shape's appearance as well as the diamond's overall cut. The classic oval cut range is made up of a ratio of 1.30-1.50. However, if the ratio is greater than 1.64 or less than 1.25, the sparkle and fire, as well as the shape, will begin to suffer.
The Bow-Tie Effect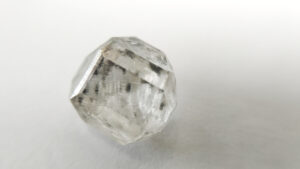 It is very essential to check the bow-tie effect before you buy the oval cut diamond for your engagement ring. The effect will be more prominent when the length-to-width ratio of the diamond is high. According to the GIA, this is a black spot in the center of the stone that appears to be two triangular pieces connected when seen with the human eye. The bow tie should be as small as possible when you look at the diamond face-up. There is some "bow-tie" in all oval cut diamonds, but you want to look for the least amount possible when purchasing. The plan is to select one that has the minimal amount of "bow-tie" effect.
Type Of Diamond Used
Millennials today are more concerned about blood diamonds. If you are also one who is worried about the source of the diamond, you should check the diamond certificate. To make sure that your oval diamond is conflict-free, you can choose lab-grown diamonds. Diamonds created in a lab do not have any severe environmental consequences.