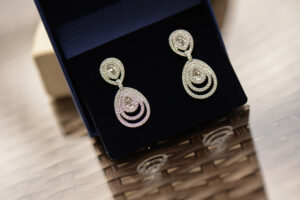 Brown diamonds go by different names including chocolate, cognac, and champagne diamonds. These diamonds create an affordable yet stunning choice for engagement rings with their distinct color. Brown diamonds are not popular in engagement rings like other colored diamonds. Hence, by choosing brown diamonds, you can create a unique ring that can offer a distinct appeal apart from the common look of traditional colorless stones.
Chocolate diamonds can be natural or artificial. Natural brown diamonds with intense brown colors are rare. Most of the brown diamonds you see in jewelry stores can be heat-treated to enhance their color. Brown diamonds can also be developed artificially, and diamonds of this origin are known as lab grown diamonds.
So when buying brown diamonds, you have to find out their origin to know if the amount you are spending is worth it. Heat-treated and artificial brown diamonds are less costly than natural diamonds. Always remember to get grading reports when buying brown diamonds to know how they are made.
Benefits Of Choosing Brown Diamonds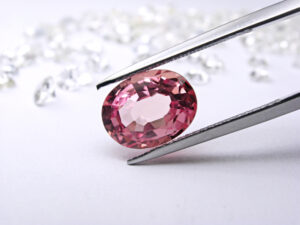 Brown diamonds are not commonly used in engagement rings, hence, they can be a great choice for people who want something unique. Despite their low popularity, brown diamonds create a stunning choice for your engagement ring, especially those with intense colors.
There is a wide variety of choices available for you when it comes to brown diamonds, as the intensity of brown color in these stones can greatly vary from light to dark brown. Chocolate diamonds are more popular among brown diamonds because of their rich color and quality.
Getting brown diamonds also allows couples to personalize their engagement rings, as they are not a common choice. If you prefer a distinct look for your engagement ring as opposed to other common options, then brown diamonds can be a good choice for you.
The price of brown diamonds can also be significantly lower than colorless diamonds and other fancy-colored diamonds. The low popularity of these stones makes them highly affordable. So if you want a stunning engagement ring with a unique appeal, but cannot afford other colored diamonds, then brown diamonds can be an amazing choice for you.
The low popularity and lower costs of brown diamonds do not mean that they are inferior to other diamonds. These stones can still create a beautiful choice for your engagement ring. If you love the uniqueness and want to customize your engagement ring with a unique diamond color, then brown diamonds can be an appealing choice for you.