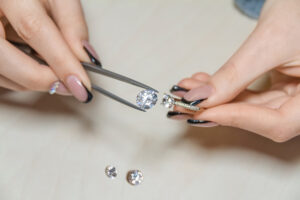 You must be cautious when choosing a buyer if you want to sell diamond rings or other diamond jewelry because there is a good chance that you will lose a lot of money on the stones when you resell them. You have many choices when it comes to selling your diamonds. The following is a list of some of them so you can decide which is ideal for you:
Diamond Sales On The Internet
One of the best methods to sell your diamond jewelry is selling online in order to get the best price. You can immediately sell your used jewelry to other customers on a variety of websites. This is a great way to sell your diamond rings for a good price, particularly if you have many of them.
These days, a lot of individuals choose to purchase used jewelry, including engagement rings, rather than brand-new items. Most people use websites or applications to purchase used jewelry. Selling it online has the potential to draw in lots of global buyers. As a result, you will be able to earn a good profit if you decide to sell your jewelry online.
Include a thorough description of your items along with grading reports and other supporting documentation when trading jewelry online. Potential customers will be more likely to believe you as a result.
Selling To A Jeweler
One of the easiest and most practical methods to sell your diamond jewelry is through this method. The cost will be decided by your jeweler based on the market worth of the metals and stones. Diamonds will be worth less than their market value. As a result, when you sell your diamond jewelry to a jeweler, be prepared for a price reduction. Additionally, lab-grown diamonds will cost less than naturally occurring diamonds because they are not rare or distinctive.
Diamond Dealers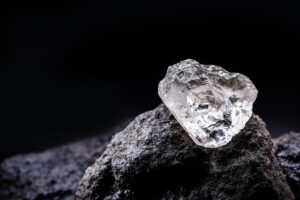 A quick method to get money for your diamonds is to sell them. However, bear in mind that the amount you receive will be less than what you would get if you sold the stones to a client or jeweler. Typically, diamond dealers buy jewelry made of diamonds with the intention of reselling it to jewelers or other diamond dealers. The price given to you will be low because a diamond dealer must sell the jewelry to a jeweler or another diamond dealer in order to make a profit.