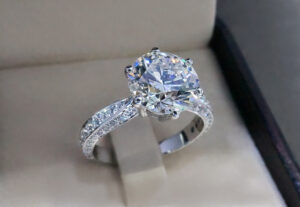 There are a lot of considerations you have to make when getting a diamond ring. Some of them include choosing the best metal, design, shape and size of the stone, natural or artificial diamonds, etc. Another important factor that you have to consider is your lifestyle. It plays a great role in determining which ring setting can be suitable for you.
Two popular settings that are commonly used in diamond rings include high and low settings. When choosing between these settings, make sure to consider your lifestyle to determine which is the right option for you. Therefore, we list some of the important things you have to consider when choosing between high and low ring settings.
High Set Diamond Rings
A high-set profile in diamond rings means that the gemstone will sit high thereby enhancing the wow factor of the ring. You can determine whether a ring is set high by looking at it from the sides. If the center diamond or other gemstone protrudes higher than the finger, then the ring is high-set.
A lot of people choose high-set rings to give better attention to their center stone. As the diamond is sitting high, it can easily grab the attention of people. Hence, if you want to show off your beautiful center stone in a better way, then it is better to go for a high-set ring.
Pros Of A High Set Ring
It can showcase the center stone in a beautiful way
It can help to enhance the brilliance and shine of the ring, as a high-set profile allows maximum light to enter the stone
This ring setting is very versatile, hence, it works with a wide variety of ring designs
You can easily pair this ring with a wedding band. The high setting means there is more room to accommodate your band
Cons Of A High Set Ring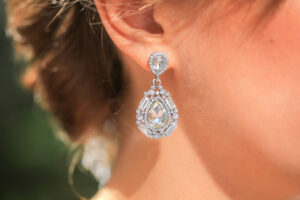 As the stone is set high, it can be more prone to damage
It can easily snag on things
You might have to take it off frequently when doing your everyday chores.
Low Set Diamond Rings
If you lead an active life, then you will need a ring that sits low. Low-set rings can be suitable for you in this situation, as this setting has the center diamond sitting flush with the metal.
Pros Of A Low Set Ring
It can be suitable for active people
It can give better protection for the stone and prevent snagging
It is very durable
Cons Of A Low Set Ring
The sparkle and brilliance can be low
The stone can look small, as it is set flush with the metal
When choosing between high-set and low-set rings, it is necessary for you to consider their benefits and drawbacks to determine which is the best choice for you.