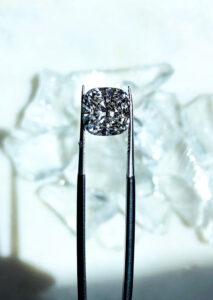 On March 14, 2022, Atlanta Hawks and Portland Trail Blazers faced each other for a potentially high-octane clash. It turned out to be an interesting match but for reasons that you might not expect. It was just another day at the office for Atlanta Hawks as they beat Portland Trail Blazers quite comfortably. Meanwhile, what happened outside the court went viral on the internet a while later.
The mascot of the Atlanta Hawks made its rounds with an equipment unit for testing diamonds to expose bogus diamond rings or other fake diamond jewelry. After Harry the Hawk scanned a visibly nervous girl, it found that her engagement ring was not genuine. What happened later took the world of the internet by storm as she threw her ring at the face of her partner and went away.
It is unclear whether the episode was real or scripted/staged. You can make arguments in favor of or against the notion that it is fake. For instance, one might wonder why the girl in the video did not identify that it was not a real diamond ring before it. Now, some gemstones are so similar to natural diamonds and lab grown diamonds that it is tricky for users to tell those products apart. So, you cannot blame the girl in the video for believing that it was a genuine diamond ring.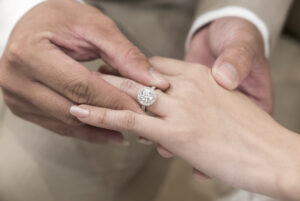 That said, if you see the video, you could notice an element of drama about the whole thing. The big draw of a National Basketball Association game is the match itself, but this kind of episode can occasionally overshadow the action on the field. So, there might have been a bit of additional drama to make it look slightly more theatrical. In this situation, there may be or may not be more severe consequences. Or, it could be that they staged the whole episode. Either way, one could only say that it seemed quite a wild ordeal.
Whether it is real or staged, the diamond on the ring finger of the girl must have been fake only. There is no update about the engagement status of the couple or any confirmation about whether they realized what was happening or not. Would girls dump guys for offering them fake diamond rings? It has happened before. After all, diamonds are viewed as a token of commitment, which you do not want to break.