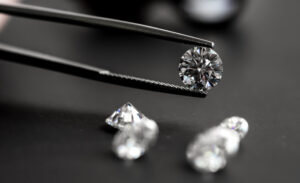 It is not uncommon to see new trends and styles for diamond rings and other diamond jewelry pieces at award ceremonies. The 2022 Academy Awards ceremony also turned on the heat in that regard, be it on stage or on the red carpet. Fashion was also impressive and fun to look at before awards and a fisticuff grabbed the headlines. Stars turned up in tulles, sequins, silks, and so forth. There was no shortage of diamond accessories either. Here, we will look at some of the stars who attended the ceremony with diamonds and other products.
Timothée Chalamet
The star of Dune chose a lace-trimmed and sequinned suit from the womenswear collection of Nicolas Ghesquière. Chalamet also accessorized his Academy Awards nod to fashion without any association with genders with Cartier chains, statement rings, and a stunning pendant.
Kodi Smit-McPhee
Actor Smit-McPhee was among the many celebrities with colorful clothing amid those clad in charcoal and black outfits. Smit-McPhee accessorized his blue suit from Bottega Vaneta with a necklace set with diamonds.
Rami Malek
The actor known for Bohemian Rhapsody wore a mohair tuxedo product from Prada and paired the tux with a jeweled lapel chain or pocket gem from Cartier.
Travis Barker
This drummer for the band known as Blink-182 brought goth and punk to the Oscars red carpet while clad in a black suit from Maison Margiela. Apart from Kourtney Kardashian near him, the only thing that sparkled was his lapel pin studded with diamonds.
Karamo Brown
The star of Netflix's reality show named Queer Eye coupled his tuxedo from Brunello Cucinelli with a stunning floral pin.
Jason Momoa
The Aquaman star looked more like Clark Kent at the 2022 Oscars as he wore a suit from Henry Poole & Co and his glasses. However, Momoa used chunky jewelry pieces to offset any possible preppy vibes.
Wesley Snipes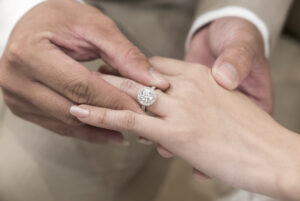 This actor also deviated from all the conventions and that too in style. Snipes appeared at the 2022 Oscars location in burgundy leggings and shorts from Givenchy. He topped everything off with a quirky lapel pin.
Jay Ellis
This actor known for Escape Room amped a Dolce & Gabbana tuxedo up with not only an emerald and diamond lapel pin but also a ring.
Wilmer Valderrama
This star known for Encanto stood out from the crowd in a velvet tuxedo that featured green piping as well as a jeweled lapel pin.