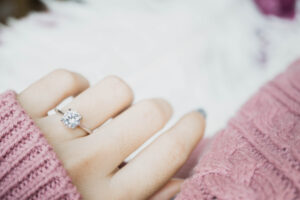 Engraving your engagement rings can be a wonderful way to personalize them. It is one of the simplest and cost-effective ways to make your ring one of a kind. You can engrave a wide variety of things on engagement rings including each other's names to a special date that is significant for you. You can get endless possibilities when engraving your engagement rings.
It is possible to include engravings on the band or on the stone. Jewelers provide engraving services on both the band and the gemstone. Whether you have natural or lab grown diamonds or some other gemstones, it is possible to include small laser inscriptions on them without affecting the beauty of the stone.
If you are wondering what to engrave on your ring to make it special, some of the best options you can consider are mentioned below:
Names
One of the classic ways to personalize engagement rings and wedding bands is to engrave names on them. You can engrave your better half's name or initials on the ring to show your commitment to them. Names can be inscribed on the outer side of the ring so that everyone will appreciate your love for each other. Also, choose to add the engravings to the inner side of the band so that they remain your sweet little secret.
Romantic Words
You can add a touch of romance to your ring by engraving words or small sentences that showcase your love. Some of the best options usually used on wedding rings include "made for each other", "meant to be", "always and forever", etc. This can be a charming way to make your rings special.
Dates
There can be different dates that are significant to your relationship. Some of them include the day you met, the day your partner proposed to you, your engagement or wedding day, and more. By engraving a special date, you can commemorate the sweet memories associated with it throughout your lives.
A Humorous Inscription
If you have an inside joke that no one else can understand, then inscribe it on your ring to make it unique. This can be a light as well as a more romantically offbeat option to engrave on your ring.
A Promise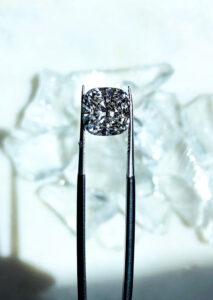 Similar to your wedding vows, you can include a promise that you would like to make to your better half on the engagement ring or wedding band. Simple phrases like "I will love you forever" can be a wonderful way to create unique engagement rings.
You may also choose to add a special symbol, a bible verse, or anything else you love to your rings to make them unique and distinct.