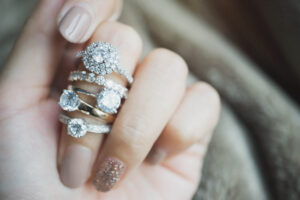 One of the most essential, memorable, and special investments you'll ever make is an engagement ring. Nothing compares to the thrill of initially placing an engagement ring on your partner's finger. Nevertheless, if the engagement ring seems a little too tight or too loose, it's likely that it has to be resized before it can correctly fit your partner's finger.
Trying to figure out a person's exact ring size might be difficult. Even if you've touched your girlfriend's hand numerous times, converting a rough estimate of their ring size into a specific amount isn't always easy. As a result, when your spouse first tries on your engagement ring, it's not uncommon for it to feel a bit too snug or a little too loose.
Many millennials are buying lab-grown diamonds for their engagement rings these days. Since lab diamonds can also last for a long time because of their durability, you may have to resize the ring as you grow older.
How Is A Diamond Ring Supposed To Fit?
Your wedding ring and engagement ring should be fitting but not too tight. It should slip on easily, but it may require some tugging to remove. It's too big and has to be altered if it glides right off your finger without any resistance. It should also be resized if it's too tight and cutting into your finger.
What Exactly Is The Process Of Resizing?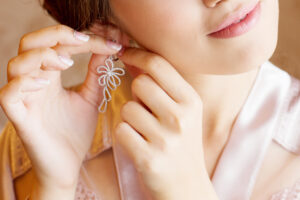 A jeweler cuts a section of the band out, solders it back together, and helps clean and polishes it to make the ring smaller. It requires talent to conceal any sign that the diamond ring was ever carved, but skilled jewelers are capable of doing so. A ring that has been resized will have the same appearance as before but will fit more snugly. Ask the jeweler if you can preserve the metal that was removed from the ring in case you need to resize it in the future.
It's more difficult to enlarge a ring. The metal must be "stretched" by the jeweler to increase the size by half. The jeweler will have to cut the ring, add a piece of identical material, weld, polish, and clean the ring if you really need over a half size. If your ring features channel settings, i.e., gemstones set in a notched channel on the ring, the jeweler may need to reposition the diamonds after resizing to ensure that they are properly aligned.