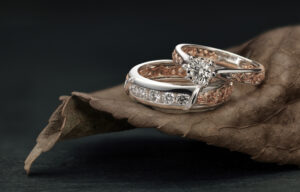 Yes, you can definitely purchase a customized diamond ring. Many jewelry stores offer the service of customizing a diamond ring to your specific preferences. You can also have a custom ring made by an independent jeweler or through an online jewelry retailer.
There are several benefits to customizing a diamond ring. Let us go through each one of them.
A Personalized Diamond Ring Allows You To Create A Truly Unique Piece Of Jewellery: Instead of choosing from the limited selection of ready-made rings available at a jewelry store, you can have a ring designed and made specifically for you. This means that you can incorporate your own ideas and preferences into the design, such as selecting a particular diamond shape or setting, choosing a specific metal, or incorporating special details or engravings. By customizing your diamond ring, you can create a one-of-a-kind piece that is truly special and meaningful to you.
Ability To Select High-Quality Diamonds And Materials: When you customize a ring, you can carefully choose each element that goes into the design, including the diamonds. This allows you to select diamonds that are of the highest quality and meet your personal standards for cut, color, clarity, and carat weight. Additionally, you can choose the metal that the ring is made from, such as gold, platinum, or palladium, and select a setting that will showcase the diamonds and make them sparkle. By working with a knowledgeable jeweler, you can ensure that you are getting the best materials and diamonds for your custom ring.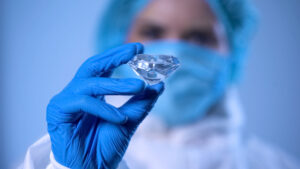 A More Cost-Effective Option Than Purchasing A Ready-Made Ring: This is because custom rings are made to your specific requirements, so you are not paying for any unnecessary or unwanted features. Additionally, customizing a ring allows you to choose a design that is more budget-friendly, while still getting the exact look and features that you want. For example, you may be able to save money by selecting a smaller diamond or choosing a less expensive metal for the ring. By working with a jeweler to create a custom design, you can create a ring that fits your budget and your preferences.
In conclusion, customizing a diamond ring offers a number of benefits, including the ability to create a unique and personalized piece of jewelry, the opportunity to select high-quality diamonds and materials, and the possibility of saving money by choosing a custom design. If you are planning to buy a diamond ring, consider the option of customizing it to get the exact ring you want.