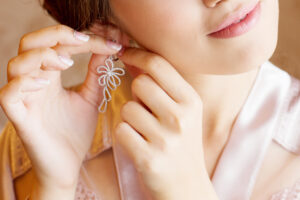 A piece of engagement jewelry can become a small part of our identity. Why? Because others can look at our fingers and tell whether or not we are engaged based on the style of rings that we use. Speaking of style, here, we will discuss different styles for engagement rings as well as what these say about one's personality and preference.
Classic Ring
You cannot talk about engagement jewelry styles without discussing the so-called round brilliant diamond. It is an iconic diamond shape that individuals associate with jewelry for engagements and is an extremely popular option. Whether in a six-prong setting or pave setting, the round stone is a popular option among brides with classic tastes in jewelry.
Contemporary Ring
A pillow-shaped diamond suits a Cinderella who prefers a more modern spin on classic products. The gemstone retains its classic beauty while adding a one-of-kind element to round-shaped, lab grown diamonds. Think of the diamond as a square stone with its sharp points being rounded off. It is why the product is described with the word pillow or cushion. Does your future partner have an avant-garde taste in jewelry? If so, consider buying a ring with cushion-shaped yellow diamonds.
Glamorous Ring
A ring with an emerald-shaped diamond is a striking product that usually suits a bride with a bolder personality. The style and wide table of the stone amplify its clarity and color, contributing to a statement jewelry piece. The step diamond cut will appeal to a bride who is an art lover and architecture enthusiast. Actor Elizabeth Taylor's ring is a piece of evidence that an emerald-shaped diamond ring is for one who loves glamor. Liz Taylor's film producer fiancé Mike Todd gave her a stunning emerald-shaped diamond ring.
Romantic Ring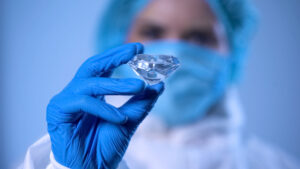 A person with a heart-cut diamond ring is perhaps the ultimate romantic bride. A pear-cut diamond ring with the pave setting is also an option that suits a romantic bride. Resembling a teardrop, the pear-cut center stone aids in making the finger appear longer than it is.
Distinctive Ring
Is your future bride a person who behaves in a way that never conforms to the prevalent, popular, or standard societal norm? If so, any ring style may be acceptable to her. The uniqueness of the jewelry piece is usually in the gemstone or design. That said, there is a new precious metal trend in the form of black platinum too. It is the latest engagement ring option, which signifies a change away from classic engagement jewelry styles.