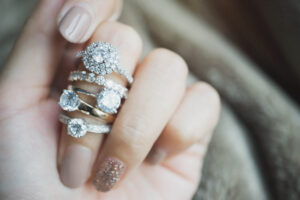 There are no specific rules to follow when it comes to buying engagement rings. But setting your budget is one of the important factors you have to consider before going engagement ring shopping. Your budget should be unique and you have to consider it based on your income and what your fiancée wants. You don't have to spend a huge amount just because other people do so. You can get stunning engagement rings at affordable rates.
Purchasing your engagement ring can involve a lot of factors that can make you stressed, including choosing a budget, finding the right engagement ring, etc. Hence, to ease your stress, we provide some tips that can be helpful for you to set your budget. The following are some of the significant factors that you have to consider when setting a budget for your engagement ring:
Establish Your Budget Before Anything Else
It is better to start your plan of action by setting a budget. This can help you to make financially responsible decisions and keep expectations realistic. Setting a budget beforehand can make your engagement purchase easy, as you can sort your options based on this factor.
If you need financial assistance to buy an engagement ring, then it is better to find out an affordable monthly plan. Knowing the figure you have to pay can help to limit the amount you spend.
Set Your Priorities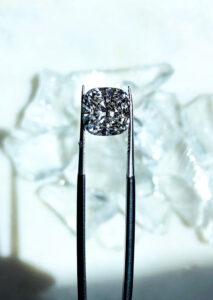 Choose which factor is the most crucial when it comes to your engagement ring. You have to list your priorities like the stone, metal, design, etc. based on your budget. For example, diamond is the most expensive choice when it comes to gemstones. You can also get other gemstones to save money.
But if your bride-to-be wants a diamond ring, then you can choose lab grown diamonds that are considerably less expensive than natural ones. Additionally, compromising on certain quality parameters like clarity and color can help you to save a good amount on your engagement rings.
Spend What Feels Comfortable For You
You don't have to follow the one/two/three-month salary rule when shopping for engagement rings. Spend what is comfortable for you based on your earnings (and also debt). You should also consider the expenses you have to incur for the engagement, wedding, and honeymoon before spending an amount on your engagement ring.
Setting your budget beforehand can help to avoid spending more than you can afford.