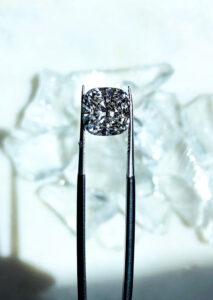 When searching for diamonds to buy, you might have come across terms like conflict-free diamonds, ethical diamonds, etc. People are now becoming more concerned about the origin and source of the diamonds they buy to ensure that the money they spend won't fund any illegal activities or other illegal, social, and environmental issues. This is where the terms conflict-free and ethical diamonds are becoming important, as they can be crucial for the buyers to understand where their money goes.
Lab grown diamonds have gained great popularity among people who are looking for ethical and conflict-free diamonds, as these stones have a clean origin.
But if you prefer natural stones, then it is important for you to know about the terms conflict-free and ethical diamonds. Therefore, we list some important things you want to know about these terms when buying diamonds.
Conflict-Free Diamonds
The term conflict-free indicates that the diamonds you buy are not used for funding any rebellious activities including civil wars. Another term that is associated with conflict-free diamonds is "blood diamonds" which is used to denote "conflict diamonds" that were used to fund civil wars in Africa. So by getting conflict-free diamonds, you can ensure that the money you spend on your diamonds is not used to finance any wars or other illegal activities.
Ethical Diamonds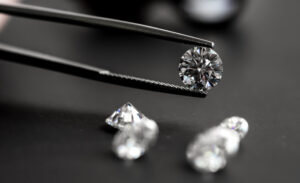 Ethical diamonds have much deeper attributes in comparison with conflict-free stones. When you see the term ethical, you can be assured that the diamonds you get are mined through techniques that create less environmental impact. Additionally, the mining of these stones does not involve any human rights violation. The mining of ethical diamonds is done by ensuring safe working conditions and fair pay. These diamonds also do not involve child labor or any other illegal working practices. Hence, ethical diamonds are a great choice for people who carry high moral standards.
When buying diamonds for your engagement rings, make sure that they are both ethical and conflict-free. Today, most diamonds come with a unique identification number that can be used for tracking back their origin.
When purchasing diamonds, you have to ask your jeweler about their origin. Reputable jewelers offer certificates to ensure that the diamonds they sell are both conflict-free and ethical.
But a lot of people prefer to stay clear of mined diamonds because of the potential issues that can be associated with them. If you are one among them, then it is better to get lab grown diamonds that are created through artificial processes but have the same features as natural diamonds.