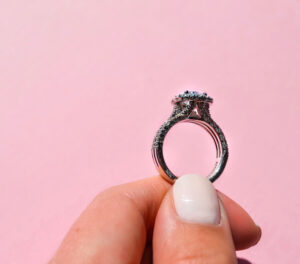 The channel ring setting was very prominent in the 80s and early 90s because of its great combination of increased shine, extra protection to the stone, and a sleek, modern appearance. The channel setting is most typically seen on wedding and anniversary rings these days, but it is still a fantastic choice for an engagement ring.
This sort of setting allows you to choose cheaper diamonds because it reduces defects and emphasizes little diamonds, which is ideal if you're on a limited budget. It is more cost-effective to use a channel-set ring. You don't have to set each diamond manually, and you may mask differences in diamond sizes.
Choosing A Channel Setting
When compared to pavé or bead-set bands, channel setting offers more protection because the metal walls on the ring entirely surround the diamond's vulnerable girdle. A band with a channel is also less prone to snag clothing. The most significant disadvantage of a channel-set ring is the speed with which dirt accumulates. Dirt or lotion can easily dull the luster of the stones. You don't want things to build up in your home.
Tips To Take Care Of Channel Set Engagement Ring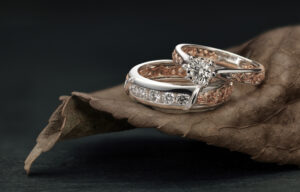 Channel settings offer more security than other settings and make it easier to care for your engagement ring. You do not even have to be as careful with channel settings as you do with other ring settings since they preserve the diamonds so well. If you're using natural or lab-grown diamonds, they need to be protected because they can be damaged as well.
While the ring's all-encompassing design protects your stones, it also makes them more susceptible to dirt and lotion trapping. This complicates the cleaning of channel-set rings. As a result, it is recommended that you clean channel set engagement rings at least weekly at home and have your jeweler perform an annual steam clean.
What To Look For When Choosing A Channel Setting?
Most experts suggest that you should do proper research and figure out which diamond cuts and metals are ideal for channel setting. Channel settings, according to most jewelers, actually look good with princess-cut or round-cut diamonds in yellow gold rings.
The channel settings are incredibly smooth and won't grab your clothes because there are no prongs. The metal borders secure the stones, making this a remarkably long-lasting setting. They are suitable for most activities.